The Labz is an unique online event design platform. By providing a set of interactive tools, it allows you to easily and quickly create online events, and host them side by side with their offline counterpart streamed live!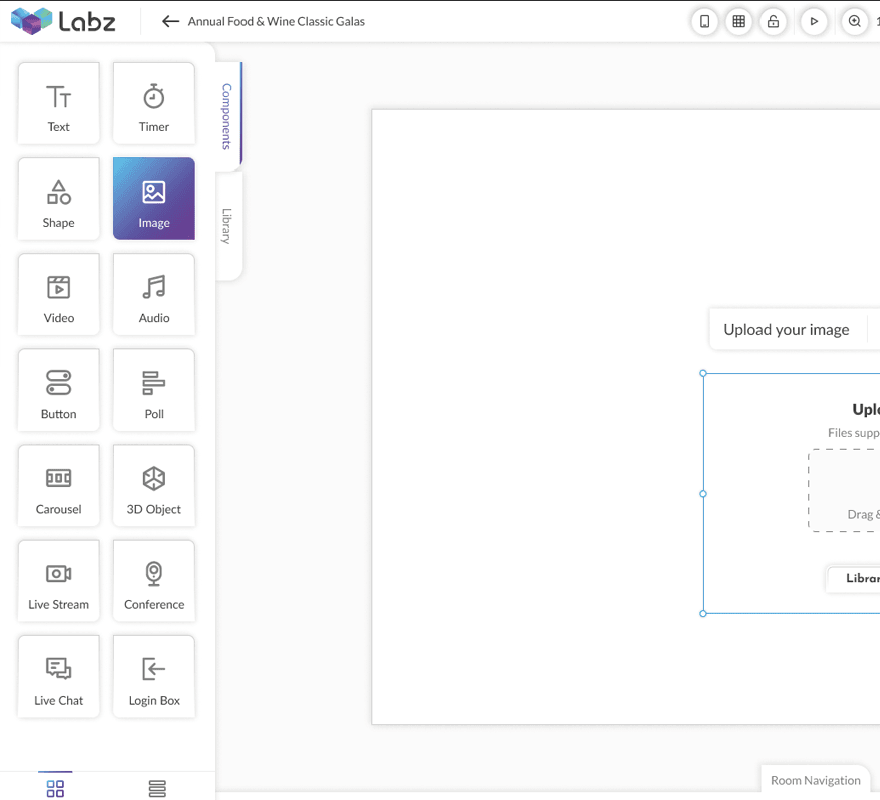 Freedom of Creation
Add any type of media you want: Videos, 360 footage, audio, image popups, animated 3D and 2D objects, and even VR experiences: there are no limits! You can freely arrange them all on the platform to create a unique experience.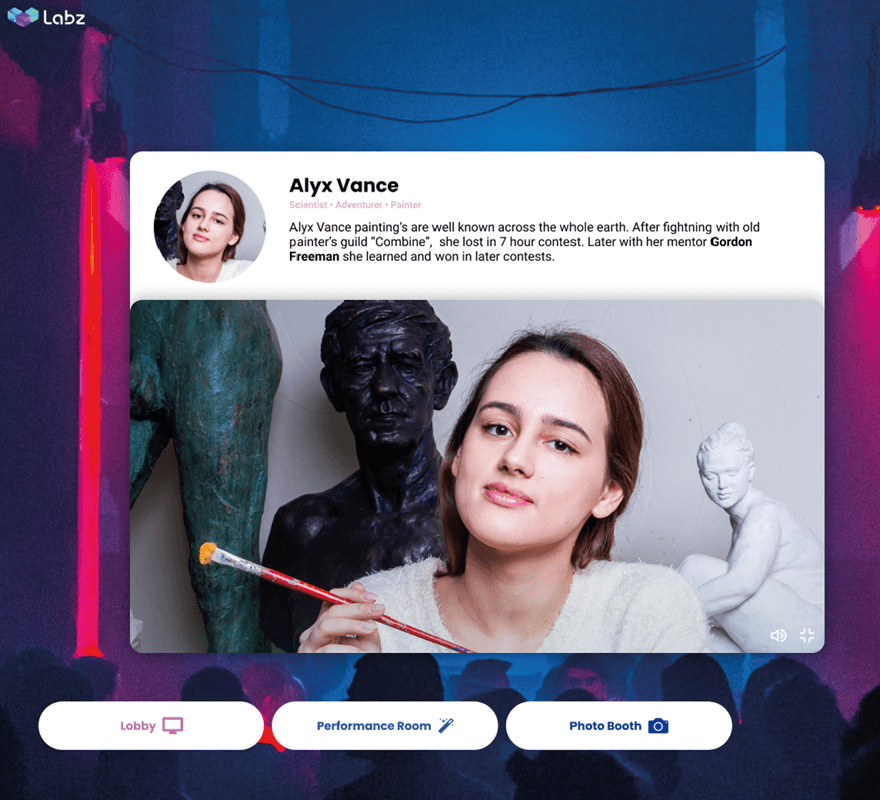 Drag and Drop
You don't need to have any professional experience to create an online event yourself! The Labz provides all the necessary elements: buttons, interactive windows, chat, and many others. All you need to do is to arrange them the way you want and adapt them to your preferences.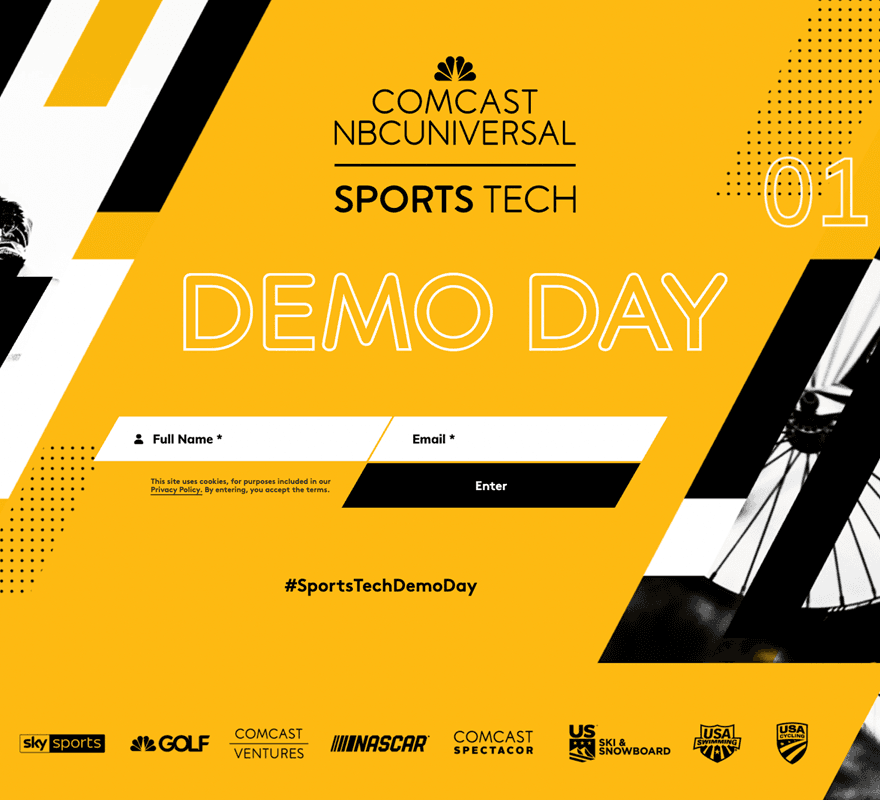 Order an Event
Suppose you are not interested in creating the entire event by yourself and you would prefer to have it done by a professional designer; The Labz offers the possibility of ordering a branded event on their site, so you don't have to worry about that!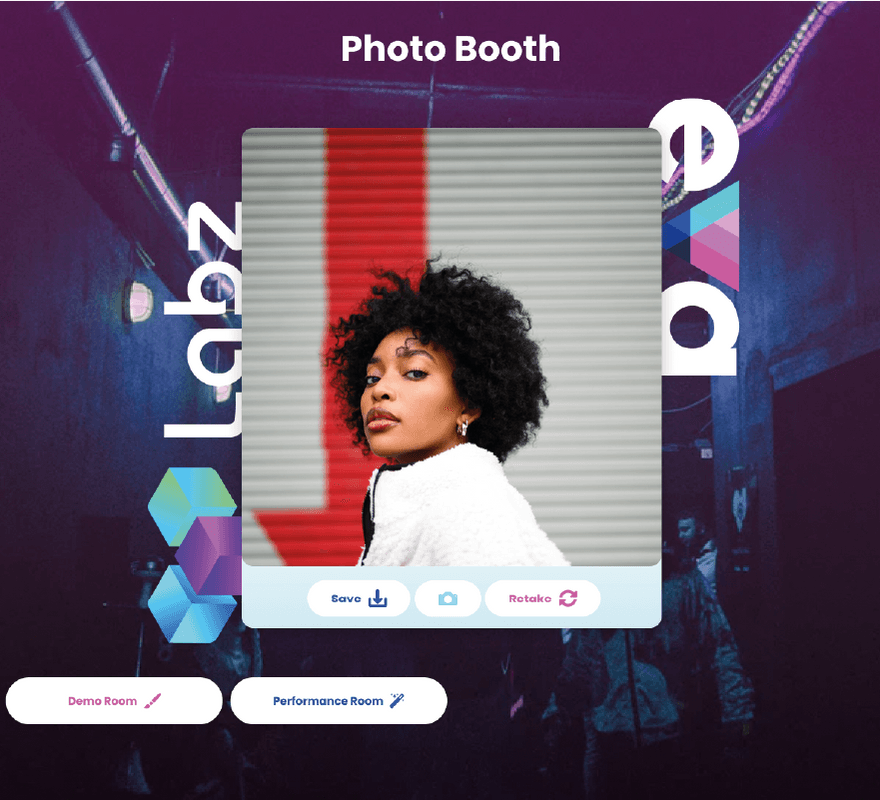 Engage your Audience
Online events should be as interactive as possible. The Labz has its multiple ways of providing this interactivity: you can design your event and add a chat, live stream, or even a photo booth room, where users can take pictures of themselves with customized AR filters.
We have had the chance to work with DreamStorm Studios on multiple projects, and have always been very impressed with the provided applications and exemplary communication which didn't leave space for ambiguities. We are certain that all projects they undertake will be of outstanding quality, compared to other companies.
The cooperation was flawless - our idea was amazingly executed. Moreover, we have been offered a further expansion, thanks to which the application has become even more attractive to our clients. All of the deadlines were kept. I also had free access to all of the needed information. Worth recommending!
Despite the tight deadline, the app that was developed during our cooperation with DreamStorm Studios exceeded our expectations in almost every way. The team adapted to every single of our requirements and was also very proactive in collaborating.