Discover the world of magical creatures and objects, bandits, and, above all, adventures. Kayko and Kokosh is a strategy game in which your task is to take care of Mirmilville: the home village of our two eponymous heroes. Become a true leader in a world known from Polish comics!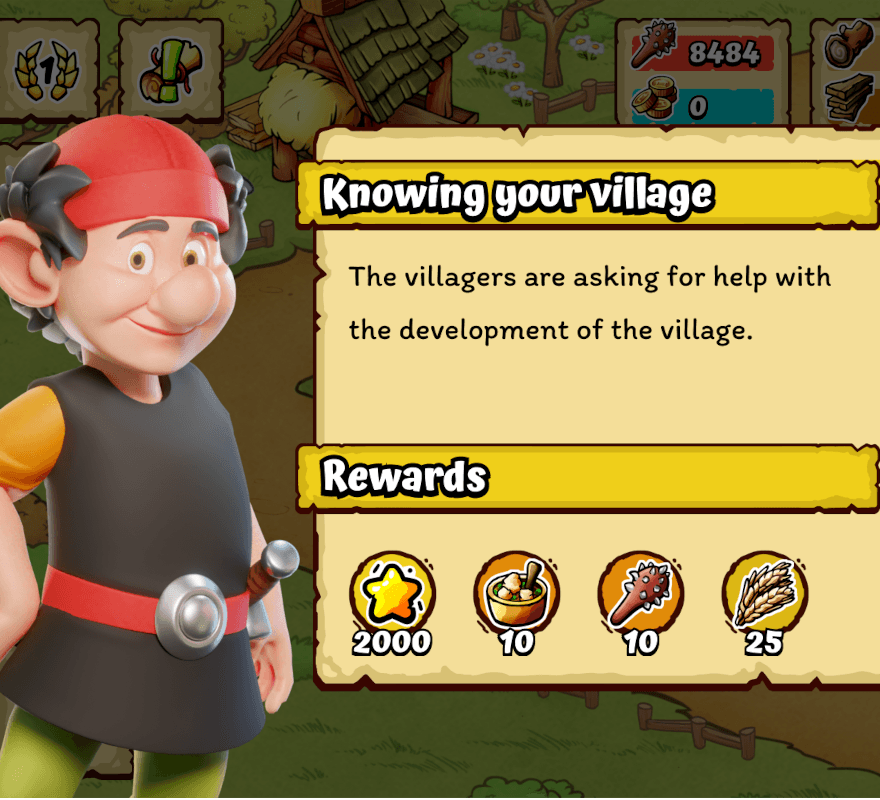 Complete Missions
Kayko, Kokosh, and other villagers have lots of fun quests for you to help you take the right direction in managing your village. Complete their quests and send the villagers on expeditions for various resources: they will be more than happy to go and find them for you!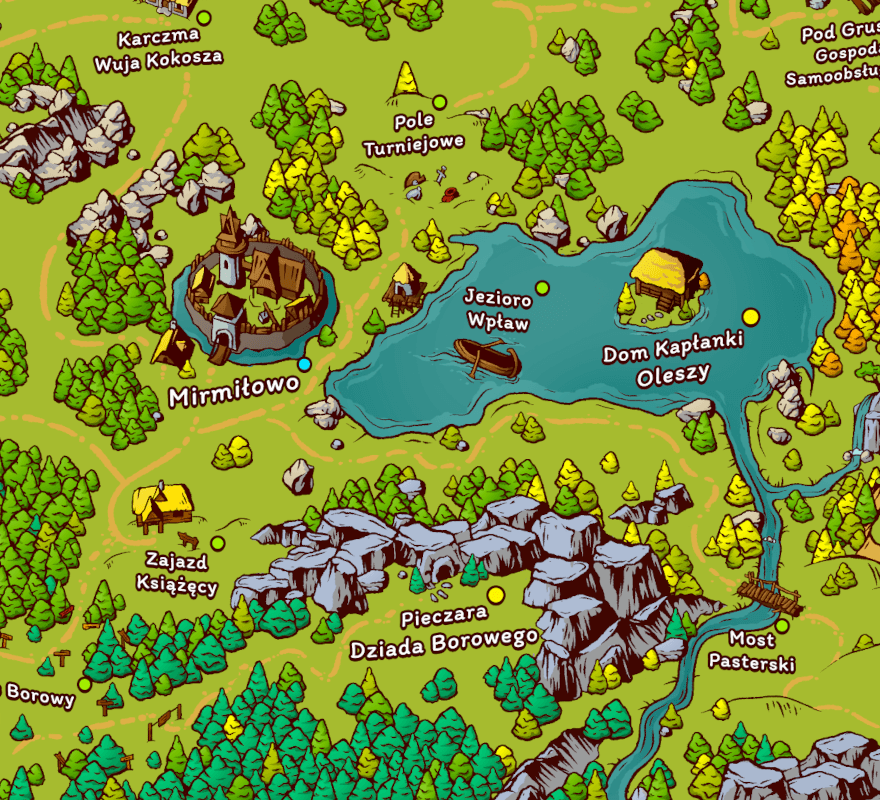 Protect the Village
Fighting the Hegemon's knaveknights became an everyday reality for the villagers from Mirmilville. It's time to say enough. Help the villagers get rid of the threat posed by these bandits once and for all. Improve the defence, train the villagers to fight, and finally put an end to this truly annoying invasion.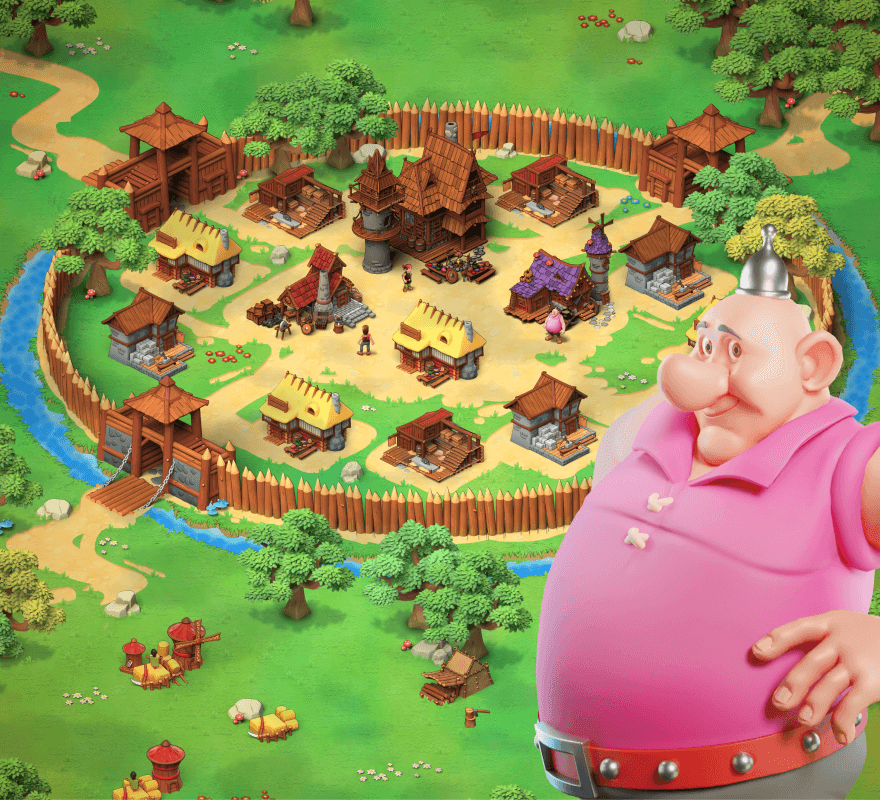 Build and Rule
Help the villagers build and develop Mirmilville. Collect and manage necessary resources, raise various types of buildings to produce food and materials, and level them up to increase their efficiency. Provide the villagers with all they need to live and strive and the village will grow stronger faster than you could imagine.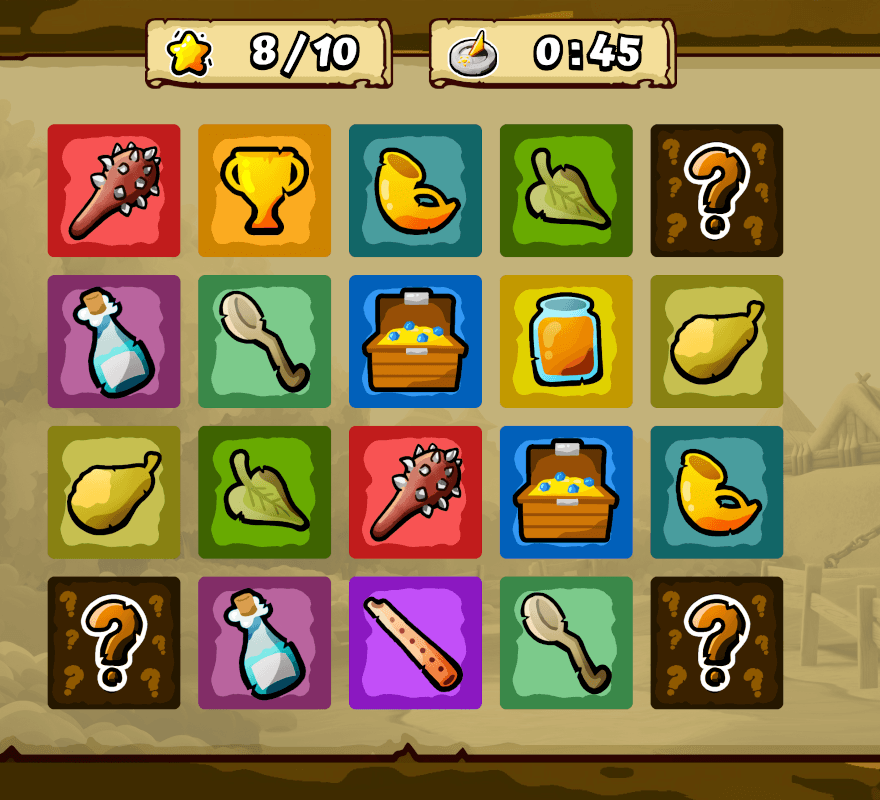 Play Minigames
Face mini-challenges to earn various resources! Help the villagers in their everyday duties and hobbies: play the magic pipe, fly the dragon, train your memory, and many more. Take an active part in the life of the village.
We have had the chance to work with DreamStorm Studios on multiple projects, and have always been very impressed with the provided applications and exemplary communication which didn't leave space for ambiguities. We are certain that all projects they undertake will be of outstanding quality, compared to other companies.
The cooperation was flawless - our idea was amazingly executed. Moreover, we have been offered a further expansion, thanks to which the application has become even more attractive to our clients. All of the deadlines were kept. I also had free access to all of the needed information. Worth recommending!
Despite the tight deadline, the app that was developed during our cooperation with DreamStorm Studios exceeded our expectations in almost every way. The team adapted to every single of our requirements and was also very proactive in collaborating.